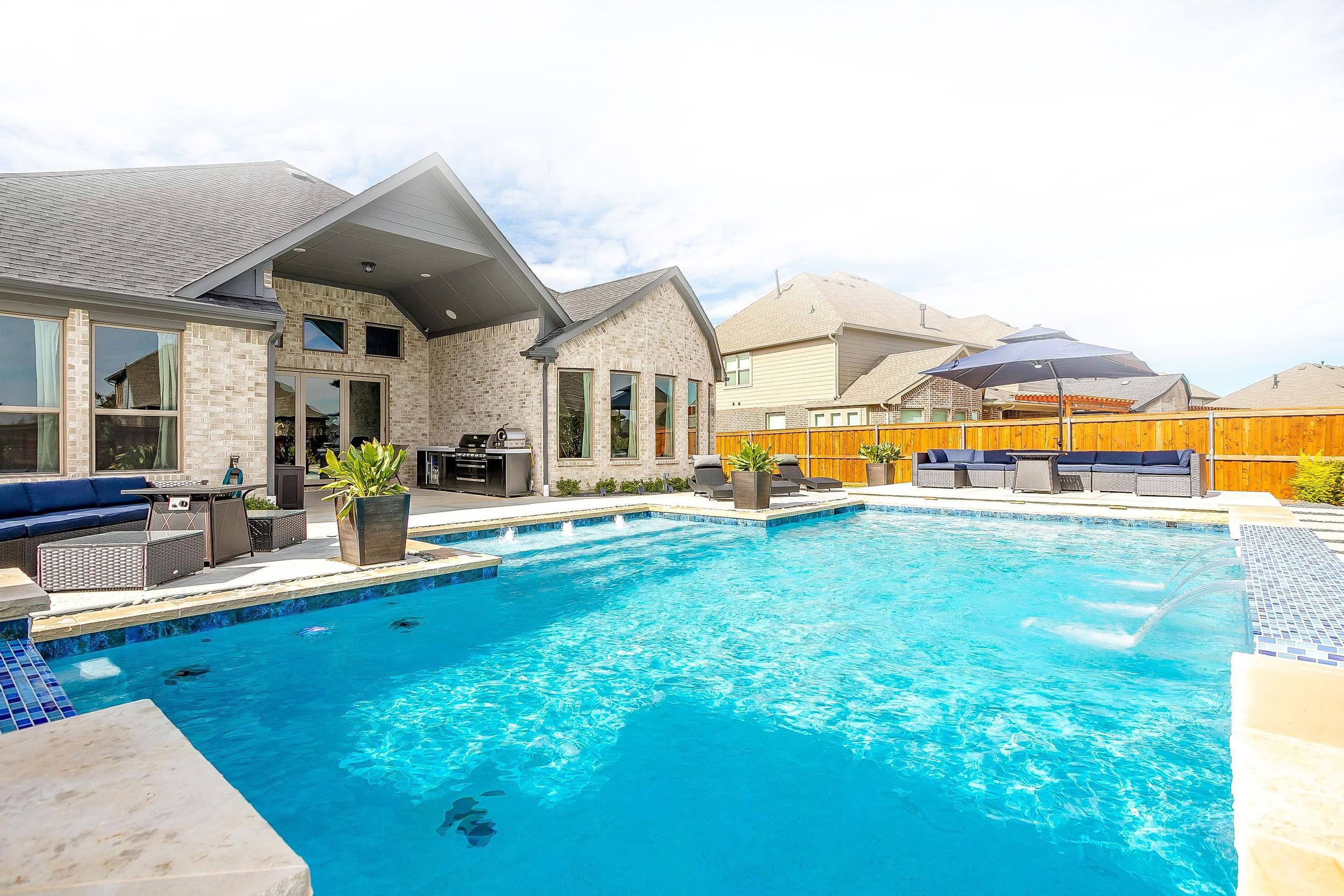 America's Most Recognized Builder of Swimming Pools & Everything Outdoors
With over 20 years of experience building custom pools and spas, we offer luxurious custom solutions for high-end projects.
Pool Quest is a custom pool builder, installer, and designer located in Fort Worth, Texas. We offer luxurious custom solutions for high-end projects. Our team of expert pool engineers will build an outdoor improvement solution that will exceed your expectations.
We provide endless enjoyment for you and your family, as well as raise the value of your home.
If you want an experienced swimming pool builder who can guide you through the design and build process, Pool Quest can do that for you.
Residential Pool Services
Maximize the value of your home with a customized oasis in your backyard. Get a quote today and let Pool Quest bring you vision to life.
Get A Quote
Commercial Pool Services
Our expertise extends to building high-quality commercial pools to meet safety regulations and your unique design requests. Get a quote here for your custom commercial pool.
Get A Quote


Our Amazing Projects
At Pool Quest, we've built thousands of pools since 1952 and have some of the highest industry and customer ratings in the nation.
View All Projects
Why choose us?
By design, other pool companies lock you into one-sides agreements that make it easier for them to pay less attention to your needs.
WORRY FREE GUARANTEE
No Contracts, Ever.
PRIORITY REPAIR ADVANTAGE
Contact Us
Let us create your perfect swimming pool, hot tub or spa!